Michigan Nutritional Labeling | Grand Rapids Laboratory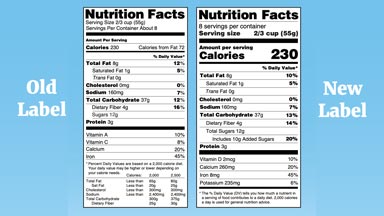 Alliance Analytical Laboratories generates nutritional facts labels in accordance with FDA labeling guidelines to keep you in compliance.
Giving our clients the option to use an nutritional labeling and remaining compliant. This option also allows for a timelier turnaround on providing your label.
allows for a more cost-effective approach to
Nutritional Label Database Spreadsheet
Compliant Nutritional Labels
Key features of the database method:
Database Analysis is an FDA accepted method for obtaining nutrition facts. The database is everchanging and continuously updated with frequent product additions.
The database includes foods and food items including raw materials, chemicals/additives, and industry ingredients.
Alliance Analytical' s clients can modify existing foods or add their own products to the database to track any modifications to their pervious recipes.
Key features of the analytical chemistry method:
True to your specific products
New ingredient or product nutritional facts
Confidence backed by experienced analytical chemists
Benefits of nutritional labeling from Alliance Analytical
Alliance Analytical Laboratories is a nutritional labeling laboratory with national and international capabilities. We look forward to the opportunity of providing our FDA approved labeling to you and your company so you can remain in compliance. If there are any questions or you would like to speak directly with our team, please contact us at (616) 837-7670 or email Jeremy at jeremy@aatestlabs.com.