Michigan Hand Sanitizer Testing | Grand Rapids Laboratory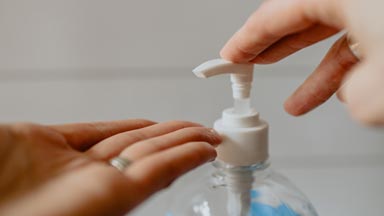 Due to the recent hand sanitizers have become very popular and are being produced at exponential rates by many companies and across many homes. We offer hand sanitizer testing in accordance with the FDA's recent Temporary Policy for Preparation of Certain Alcohol-Based Hand Sanitizer Products During the Public Health Emergency (COVID-19) Guidance for Industry.
,
Hand Sanitizer Sample Submission Form
Hand Sanitizer Testing & Analysis
This document was originally published in March 2020 and recently updated as of April 15, 2020. Whether your product is from a homemade formula or your company would like confirmation on the alcohol content, we are here to help and provide compliance testing.
Alliance analytical offers the following services for hand sanitizer in all forms:
Hand Sanitizer Analyses Offered:
Ethanol testing per USP methodology:

Raw material impurities
Final product Ethanol concentration

Isopropyl testing:

Raw material impurities
Final product Isopropyl concentration
Alliance Analytical Laboratories is a hand sanitizer testing laboratory with national and international capabilities. We look forward to the opportunity of providing our sanitizer testing to you and your company so you can remain in compliance during the Covid-19 pandemic.
If there are any questions or you would like to speak directly with our team, please contact us at (616) 837-7670 or email Jeremy at jeremy@aatestlabs.com.