BioPRYN® Livestock Pregnancy Testing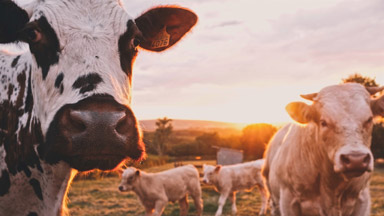 BioPRYN® is the original and trusted blood-based pregnancy test of choice available at Alliance Analytical Laboratories. Using proven technology coupled with Alliance Analytical's certified Bio-PRYN® Technicians, you receive accurate, cost-effective, and timely results.
See why our convenient and accurate livestock pregnancy detection is the most trusted.
Livestock Early Pregnancy Detection | BioPRYN®
How does BioPRYN® work?
BioPRYN® analyzes the serum/plasma of blood from ruminants for a protein called Pregnancy Specific Protein B (PSPB). PSPB is produced by the placenta of a living fetus, and the protein is detectable in the blood of pregnant animals. Using a protein-based detection system, the protein is determined to be present or absent.
What is the Accuracy of the testing?
When performed under the recommended parameters, BioPRYN® is greater than 99 percent accurate when the test identifies animals as open, with only 1 percent showing false-open or False Negative. The false-pregnant or false-positive rate for the test is approximately 5 percent.
How is the testing Cost-Effective?
With a low cost of $2.95/sample for Cattle and Bison and $6.65/sample for Goats or Sheep, the testing is viewed as Cost-Effective by many producers both large and small. Sample collection materials are readily available and low cost in comparison to purchasing ultrasound equipment and/or vet time. Alliance Analytical Laboratories allows samples to be dropped off directly by you at our facility to reduce shipping costs as well.
Why is it convenient?
Due to PSPB in blood being stable, samples can be stored up to 1-2 weeks and therefore can be submitted at YOUR convenience. Most breeding programs are designed to be conducted during the weekdays, and samples submitted Monday-Thursday receive results the very next day via email, fax, or by phone if preferred.
Samples submitted on Friday receive results the following Tuesday by late morning. Alliance Analytical Laboratories allows samples to be dropped off directly by you at our facility or delivered via USPS, Fed-Ex, and UPS thus making it more convenient than ever to submit samples.
Livestock Pregnancy Testing Laboratory
Contact our livestock pregnancy testing laboratory in Grand Rapids. If there are any questions or you would like to speak directly with our team, please contact us at (616) 837-7670 or email Jeremy at jeremy@aatestlabs.com.