Michigan Based Industrial Hemp & CBD Testing Laboratory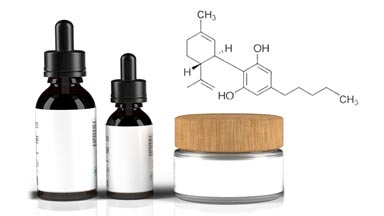 Industrial hemp and it's naturally occurring phytocannabinoid Cannabidiol (CBD) has become a very popular item on store shelves across the United States and extremely popular in Michigan.
Our testing laboratory has been working with CBD for many years and the trained personnel who staff our company continue to take part in proficiency testing.
Proficiency testing is critical in demonstrating consistent and accurate results which are verified by Third Parties.
Raw Industrial Hemp Sample Submission Form
Our CBD Testing Services

Alliance Analytical Laboratories offers both microbiological and chemical analysis testing of industrial hemp and the plant's cannabinoid profile to meet all of the needs of our clients.
Having worked with many leading companies in the industry, we have tailored specific testing for our clients to allow for easy sample submissions and results being released via our client specific password protected portal.
CBD Sample Matrices:
Cosmetics and Topicals
Nano Emulsions
CBD for Pets
Extracts and fine powders
Edibles (consumables)
Isolates
Tinctures and oils
Gummies
Capsules
Testing Services Chemistry
Cannabinoid profile

Cannabidiol (CBD)
Cannabidiolic Acid (CBDA)
Cannabigerol (CBG)
Cannabigerolic Acid (CBGA)
Cannabinol (CBN)
Δ8-THC
Δ9-THC
Δ9-THCA-A

Nutritional Labeling
Free fatty acid (Free oil)
Shelf Life and Stability Studies
Testing Services Microbiological
Yeast and Mold
Total Plate Count
Escherichia coli (E.coli)
Staphylococcus aureus
Salmonella
Listeria
Alliance Analytical Laboratories is a CBD testing laboratory in Grand Rapids with national and international capabilities. We look forward to the opportunity of providing our CBD testing services to you and your company. If there are any questions or you would like to speak directly with our team, please contact us at (616) 837-7670 or email Jeremy at jeremy@aatestlabs.com.