Hops Testing
|

Alcoholic Beverage Testing Services
Hops Testing Services:
% Alpha & Beta Acids
% Beta Acid Colupulone
Essential Oils
Total Oils
Alpha Acid Humulone & Cohumulone
Moisture Content
Pesticide Residue
Xanthohumol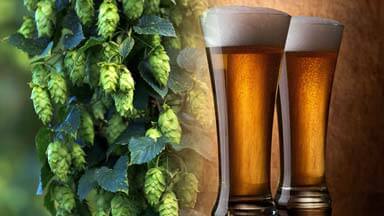 Alliance Analytical Laboratories follows validated methods set forth by the for the testing of hops and participates in monthly ASBC proficiency testing. We offer test packages which are listed on our submission form. (click the button below)
Hops Sample Submission Form
---
Alcoholic Beverage Testing Services

Alliance Analytical Laboratories offers beer, wine, distillates, hard cider and kombucha testing services. Our chemists are and participate in proficiency testing to remain in compliance by the certifying body.
Beer
ABV
Alcohol By Weight
Real Extract
Specific Gravity
pH
Color
Bitterness Units (IBU's)
Hop Resistant

Pediococcus
Lactobacillus

Lactic Acid Producing Microbes
Brettanomyces/Dekkera Sp.
Brettanomyces Bruxellensis
Megasphaera & Pectinatus
Saccharomyces Diastatiicus
Wine
ABV
Total Extract
Total Acidity
Volatile Acidity
Citric Acid
Total Sulfur Dioxide
Sorbic Acid
Methanol
Brettanomyces
Pediococcus
Lactobacillus
Distillates
Apparent Proof
True Proof
True Proof Distillation
Total Solids
Specific Gravity
Total Acidity
Methanol
Furfural
Fusel oils
---
Alliance Analytical Laboratories is an alcohol testing laboratory in Grand Rapids with national and international capabilities. Contact us today to request a quote or call us directly at (616) 837-7670.