Cosmetics Testing
|

USP 51 Preservative Efficacy Tests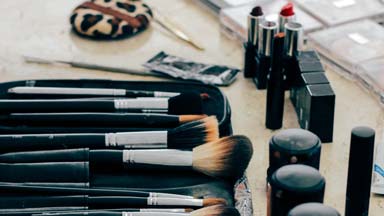 Alliance Analytical Laboratories specializes in cosmetic testing and consumer product release testing for microbials, registration studies and contamination investigations.
We will support your company as technical and regulatory consultants whether you are interested in industry standards or a designed protocol for any matrix you have.
Our certified microbiologists and qualified Analytical Chemists will help you with your regulatory concerns. We are available for consult on any project.
Microbiology Tests:
USP <51> Preservative Efficacy Testing
USP <61> Microbial Enumeration Tests

Total Plate Count
Total Yeast and Mold

USP <62> Specified Organisms

Staphylococcus aureus
Pseudomonas aeruginosa
Escherichia coli
Salmonella
Candida albicans
Microbial Identification
Finger printing by FAME
Fungal Testing
Shelf Life Studies
Raw Materials
Microbial Limits
Preservative Effectiveness Testing
Chemistry Instrumentation
Gas chromatography (GC-MS and GC-FID)
Atomic Mass Spectrophotometry
HPLC
Inductively Coupled Plasma (ICP) Absorption
Graphite Furnace
Testing For:
Viscosity
Benzyl Alcohol
Methyl Paraben
Propyl Paraben
Kathon, Kathon CG
Thiocyanomethylthio Benzothiazole (TCMTB)
Surfactants
Active Ingredients
Dye (UV/VIS)
Alliance Analytical Laboratories is a cosmetics testing laboratory in Grand Rapids with national and international capabilities. We offer USP 51 Preservative Efficacy Tests. Contact us today to request a quote or call us directly at (616) 837-7670.