Food Analysis
|

Michigan Produce Testing Lab
Product Testing
Carbohydrates
Fatty Acid Profile
Fiber
Sodium
Produce Testing
Pesticide Residue
Pathogen Testing
Water testing
Audit Prep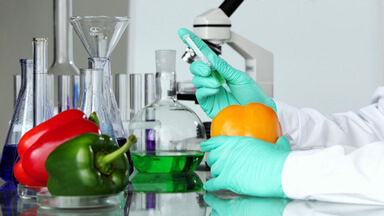 Qualified analytical chemists staff Alliance Analytical Laboratories chemistry department.
If you need compound and elemental identification, we are equipped to offer quantitative and qualitative analysis using a full spectrum of methods to fit your specified needs.
Chromatography
Gas Chromatography (GC) identifies the individual compounds you request by the methods below:
Mass Spectrometry (MS)
Flame Ionization Detection (FID)
Electron Capture Detection (ECD)
Nitrogen/Phosphorus Detection (NPD)
Thermal Desorbtion (TD)
Headspace Analysis (HS)
High Performance Liquid Chromatography (HPLC)
Photodiode Array UV/Visible Absorption
Spectroscopy
Inductively-Coupled Plasma Atomic Absorption (ICP-AES)
Flame Atomic Absorption (FAA)
UV/Visible Absorption Spectroscopy (UV/VIS)
Alliance Analytical Laboratories is a food analysis and produce testing laboratory in Grand Rapids with national and international capabilities. Contact us today to request a quote or call us directly at (616) 837-7670.