Microbiology Testing
|

Michigan Test Lab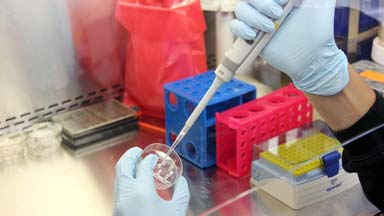 Alliance Analytical Labs uses FDA, USDA, AOAC, USP, SMEDP approved test methods and client specific methods.
Our microbiology testing lab is staffed by PhD level microbiologists; because of our expertise, Alliance Analytical can customize testing to meet our client's specific needs. Our goal is to provide accurate quality data.
To ensure quality and accuracy Alliance participates in AOAC, NFTA, ERA and ASBC proficiency programs, performs internal audits on a regular basis and quality controls are run every day. It's all about proficiency, precision and quicker test results.
We offer faster turn-around time through high speed DNA testing. This means test results are available within a day or next day versus the traditional 5-7 day wait. We can save you money on your test and hold policy!
Test Results Are Immediately Available Online When Completed
Not sure what to order? What method should you be using? Is DNA testing the way to go? We know our customers' needs and we know the industry. We partner with you via phone, web or face-to-face visits. If you don't see the test or service you're looking for in the following lists, give us a call. We can specify your testing requirements.
Our most often-requested test menu, but not limited to:
Aerobic Plate Count
Aerobic and Anaerobic Spore formers
Bacillus
Campylobacter
Coliforms / E. Coli
E. Coli O157:H7 — Available: Rapid DNA method
Lactic Acid bacteria
Listeria sp and L. Monocytogenes – Available: Rapid DNA method
Salmonella — Available: Rapid DNA method
Yeast and Mold
Monitor and Prevention Services:
Recall Support
HACCP Verification Audit
Sanitation Program Development
Employee Food Safety Training
Shelf Life Studies
Process Validation/New Process Reviews
Education Classes
Located in Coopersville, MI, Alliance Analytical Labs is a microbiology testing lab with national and international capabilities. Contact us today to request a quote or call us directly at (616) 837-7670.