Beer, Wine & Hops Testing
|

Michigan Test Lab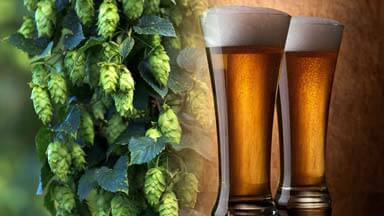 Alliance Analytical Laboratories holds accreditation as Certified Chemists by the Federal Alcohol & Tobacco Tax & Trade Bureau (TTB).
Alliance's Chemistry & Microbiology Departments are staffed with PhD level analysts and offer food safety testing services required by USDA, FDA and GFSI standards specifically designed for growers, packers, food producers and beverage distillers.
We can test and certify your irrigation & wash water, check for pesticide residue and confirm the safety of your supply chain and processed food & beverages. We also provide Primus GFS pre audit, GMP & HACCP audit and consulting services to ensure your processes meet current food safety standards.
Alliance Analytical Laboratory is an internationally recognized food safety and beverage testing laboratory serving the farm-to-fork food and beverage industry segmets. Alliance utilizes FDA, USDA, AOAC and Client Specified methods for testing criteria.
View our microbiology and chemical consulting services:
Print/download our forms & certificates:
Specific Distillates, Beer & Wine and Hops Growers Testing Services
With the explosion of craft brewing selections, it is essential to have ingredients tested to assure they will meet the brew master's specifications. Hops are a primary ingredient in beer, providing important aroma, flavor and bittering properties. Alliance Analytical Labs is a federally certified hops testing lab in Michigan. As certified chemists, we excel in hops testing and other brewing components for the following criteria.
Hops Testing Services:
% Alpha & Beta Acids
% Beta Acid Colupulone
% Extract-Coarse Grind
% Extract-Fine Grind
Alpha Acid Humulone & Cohumulone
Moisture Content
% Fine/Coarse Difference
Michigan State Extension Office has a web page with great information on growing, harvesting and testing hops. Alliance Analytical is a certified chemist lab for testing hops by the Federal Alcohol & Tobacco Tax & Trade Bureau and is listed as a Quality Testing Source on this page — click here.
Beer Testing Services:
International Bitterness Units (IBU)
Specific Gravity
Color Character
Clarity of Wort
Pediococcus
Lactobacillus
Brettanomyces bruxellensis
Megaspaera
Pectinatus
Saccharomyces diastaticus
Lactic Acid producing Microbes
Brettanomyces
Malt Testing Services:
% Soluble Protein
Malt Starch Content
% Total Protein
% Soluble/Total Protein
Wine Testing Services:
Sugars
Alcohol Content
Acidity
Trace Elements
Sulphur
Haze Analysis
Helpful Links for Distillates and Hops:
Located in Coopersville, MI, Alliance Analytical Labs is a beer and hops testing lab with national and international capabilities. Contact us today to request a quote or call us directly at (616) 837-7670.