Skincare & Cosmetics Testing
|

Michigan Test Lab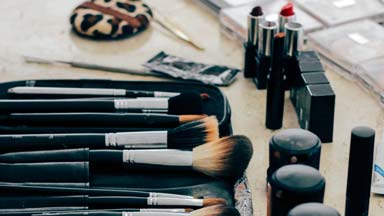 Alliance Analytical Labs specializes in cosmetic testing and consumer product release testing for microbials, registration studies and contamination investigations.
We will support your company as technical and regulatory consultants whether you are interested in industry standards or a designed protocol for any matrix you have.
Our certified microbiologists and PhD staff will help you with your regulatory concerns. We are available for consult on any shift or project.
Microbiology Tests:
Microbial Limits
Preservative Effectiveness Testing
Microbial Identification — Rapid DNA methods available
Finger printing by FAME
Origin of bacteria traced back to environmental or raw material source
Fungal Testing
Shelf Life Studies
Raw Materials
Chemistry Tests
Gas Chromatograph (GC)
Atomic Mass Spectrophotometry
HPLC
Inductively Coupled Plasma (ICP) Absorption
Graphite Furnace
Testing For:
Viscosity
Benzyl Alcohol
Methyl Paraben
Propyl Paraben
Kathon, Kathon CG
Thiocyanomethylthio Benzothiazole (TCMTB)
Surfactants
Active Ingredients
Dye (UV/VIS)
Other Industry Services Available
Sanitation Verification
Sanitation Education and Cleaning
Consultation – SOP's, HACCP Plans
Process Validation/New Process Reviews
Recall Support Plans/ Mock Recalls
Biosecurity
Located in Coopersville, MI, Alliance Analytical Labs offers skincare and cosmetics testing throughout the United States with international capabilities. Contact us today to request a quote or call us directly at (616) 837-7670.