Agriculture Testing
|

Michigan Test Lab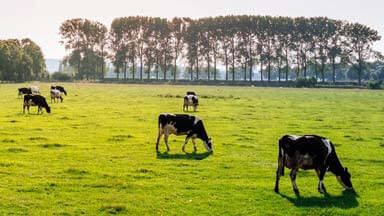 Alliance Analytical Laboratories is an internationally recognized, full-service agriculture testing lab located in Coopersville; the heart of Michigan's agricultural base of Ottawa County.
We are a certified forage testing lab, certified for NIRS, chemistry and reference Lab by the .
We are also a state certified MDARD milk testing lab for interstate milk shippers as well as MDEQ certified for water testing of irrigation sources.
In addition, Alliance Analytical Labs has partnered with Cumberland Valley Analytical. Together our combined animal nutrition experience and analytical capabilities provide quick, accurate and cost effective services.
NIR Forage Testing
Wet Chemistry Forage and Grain Testing
Mycotoxin, Aflatoxin
Manure Analysis
Certified Raw Milk Testing Lab
Alliance Analytical Labs is a State Certified FDA Dairy Lab for Interstate Milk Shippers — Certified Lab No. 26-143
Antibiotic Residue
Total Bacteria Count
Total Coliform Count
Somatic Cell Count
Located in Coopersville, MI, Alliance Analytical Labs is a agriculture testing lab with national and international capabilities. Contact us today to request a quote or call us directly at (616) 837-7670.